Beach Accessories
Showing 1–24 of 51 results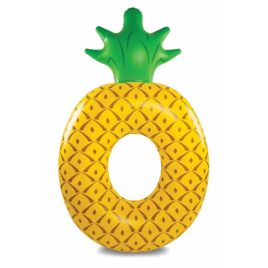 180cm Inflatable Pineapple
Perfect for a range of Beach Events, Summer themes and Hawaiian Parties.
Imagine yourself floating in your pool, sipping a tropical drink while a ukulele serenades you—palm trees swaying in the breeze. Then reality strikes, and your realize you're still at work and it's Tuesday. Get to your tropical happy-place faster with our ultra-comfy  Inflatable pineapple pool float. It's 6 feet long, letting you lounge in style, any way imaginable.
6ft long
Easy to wipe down, inflate/deflate and store
A great gift for pool owners and beach bums
Approx inflated dimensions: 72" x 46" x 14.5"
£

23.99
Add to basket